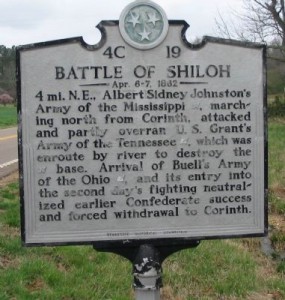 Nowadays everyone knows about Photorhabdus luminescens, stupid. Duh. You know, the glowing bacteria produced by nematodes? The one that kills other nematodes? Anyway, apparently it was all over the place after the Battle of Shiloh (20,000 casualties, most of them KIA) where the soldiers were reported to have "quickly healing, eerily glowing wounds".
"It took two days and nights for the medics to reach all of the wounded soldiers in Shiloh, and some of the soldiers noticed that their wounds glowed in the darkness. Because the glowing wounds healed more quickly and cleanly, the mysterious force was termed "Angel's Glow."
Read more about the glow-in-the-dark casualties.