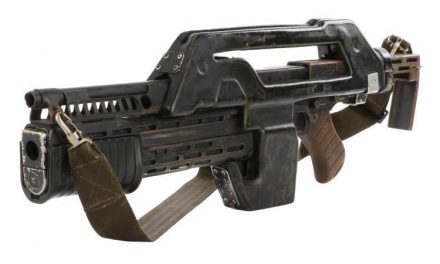 This coming Wednesday, June 28th, profilesinhistoryauctions, an eBay seller which is offering a plethora of sci-fi movie props and costumes, will be auctioning off an original M41-A Pulse Rifle prop, built for the movie 'Aliens' and later rebuilt for 'Aliens 3'.
The estimated winning bid is expected to be anywhere from 12k to 15k. If one were inclined, they could build a live fire replica for less than that price; the M41-As were built using Thompson M1A1s and Remington 870s, with a few other odds and ends. But, this is a chance to own a piece of movie history.
You can check out the auction page at www.ebay.com/itm/112423958141.