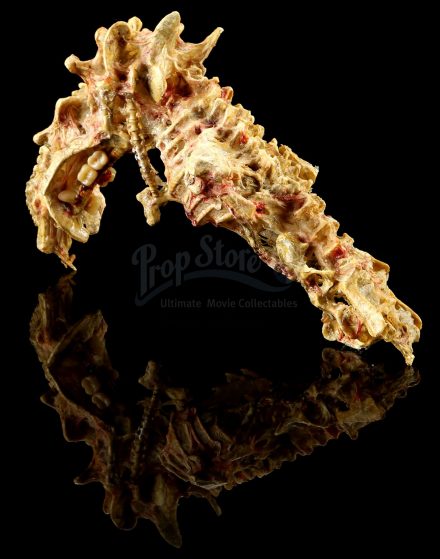 It looks like it's the perfect time for prop auctions, because now the Organic Bone Gun from the cult classic film 'EXISTENZ' is available for auction from Prop Store Auction. The Organic Bone Gun, also known as the 'Gristle Gun', is made of the carcasses of a variety of mutated animals, and is loaded with teeth as projectiles. The prop itself is made of resin with synthetic skin, resembling a life-like organic construction.
propstoreauction.com/view-auctions/catalog/id/78/lot/18215
Even better, as part of the same auction, there's the Police Blaster Shroud and Mangalore Rifle from The Fifth Element.