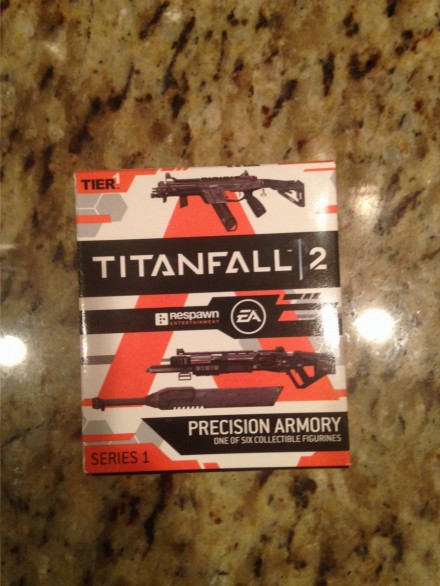 I was at a certain video game-centric retailer picking up a copy of Infinite Warfare today, and while I was checking out I noticed the above blind pick collectable boxes for sale. This one, which comes from a company called Tier1 Accessories, consists of a line of Zinc Alloy miniatures of some of the weapons from TitanFall 2; to be exact, 5 pilot weapons, or a titan weapon, which in this case would be the Ronin titan's sword.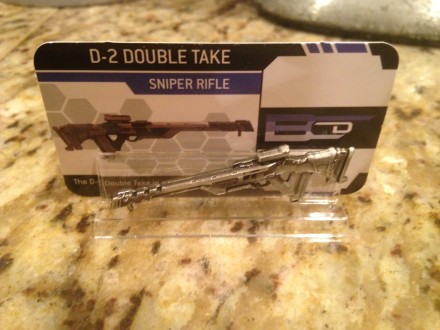 I got the above sniper rifle, which is cool. I really, really wanted that sword, but they aren't called "blind pick" for nothing.
If you can't find these in your area, they're also available for purchase from the link below.
tier1accessories.com/products/titanfall-2-precision-armory-blind-pick-series-1