'Escape from Tarkov' developer Battlestate Games announced a partnership with Texas-based Lone Star Armory, LLC to feature the firearm manufacturer's weapons in their game. The full release can be read below:
The Lone Star Armory, LLC weapons to appear in Escape from Tarkov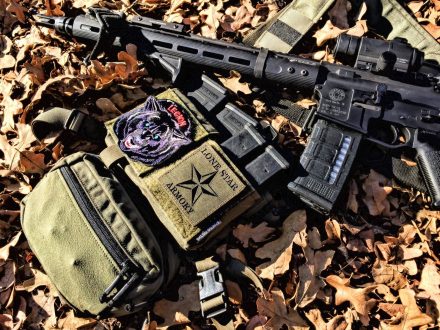 Battlestate Games studio would like to announce the start of a partnership with Lone Star Armory, LLC, which specializes in building the finest and most reliable, accurate, and versatile firearms.
High standards of quality, experienced professionals and attention to detail are the traits that Lone Star Armory, LLC has in common with Battlestate Games, who thoroughly recreate the real weapon systems in Escape from Tarkov.
"We are facing two major challenges, said Nikita Buyanov, the head of the studio. — First of all, it's the ultimately accurate representation of the weapon models in the game, but, equally, an important task is to convey the authentic thrill of using it."
To successfully address these challenges, Battlestate Games specialists pay utmost attention to the preparatory phase, closely cooperating with the manufacturers. Any smallest detail can become crucially important for passing the final test – for consistency of a real in-game experience.
The partnership between Lone Star Armory, LLC and Battlestate Games turns a new page in the development of first-person shooter games, bringing us to a new level of realism.
Andrew Brady, the President of Lone Star Armory, LLC, offers his thoughts on the partnership. "We are incredibly excited to get a chance to work on the Escape From Tarkov Project with Battlestate Games. The qualities and desire that drive Battlestate Games to create the most realistic first-person shooter gaming experience parallel our commitment to manufacturing the finest and most reliable, accurate, and versatile firearms. The attention to detail when creating in-game models, mechanics, and visuals they employ is spectacular. We at Lone Star Armory, LLC strive to make our products the absolute best and continually improve them in any way that we can, Battlestate Games has proven that they share the same values."