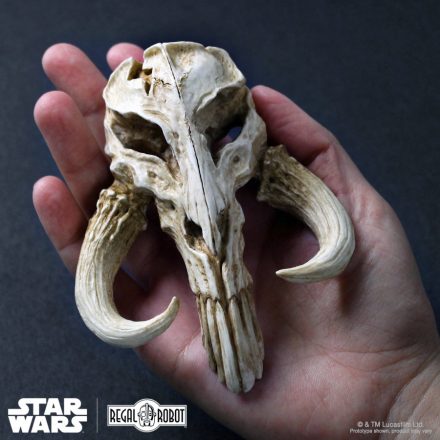 Regal Robot's Mandalorian Skull Mini Sculpture is a polyurethane resin scupture modeled after Boba Fett's iconic Mythosaur skull emblem. It is hand painted in a realistic bone look, and comes complete with a full color box.
In practical terms, it could be used as the coolest paperweight anyone could own, or it would look equally good on a shelf.
Currently in production, with a projected ship date of June 2017.
regalrobot.com/shop/star-wars-furniture-art-decor/mandalorian-skull-mini-sculpture