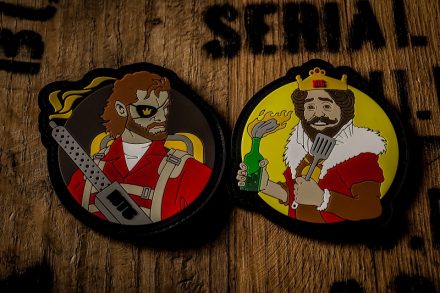 Have you ever imagined various fast food mascots as elite operators in a special forces unit called Meal Team Six?
Yeah, me neither.
However, We Like Shooting has, and they're releasing a limited weekly patch run of that very concept. This first set stars Burger King's 'The King' as the flamethrower and molotov-wielding operative known by the codename King. This particular set consists of two patches and two stickers, the first design a depiction of the Operator 'King', and the second a design more reminiscent of The King's normal appearance, molotov and spatula in hand.
Honestly, operator King looks to me like an amalgam of two of Kurt Russell's greatest rolls: MacReady from The Thing (because of the flame thrower and hair), and Snake Pliskin from Escape from New York (because of the eyepatch and hair).
Anyway, you can pick up the set at the links below:
https://welikeshooting.com/product/mt6-king/